We are celebrating the 15th anniversary of the Bredent Fast&Fixed system.
For more than 13 years in Turkey, we continue to make our patients smile and raise their standard of living with SKY fast & fixed™ systems. The Turkish stage of the celebrations and symposiums held around the world will be held at the Sheraton Grand Ataşehir Hotel on September 24. In this symposium, where valuable speakers will share information, we will celebrate together 15 years of making patients smile with the SKY fast & fixed™ system.
The past, present and the future
It gives us great pleasure at bredent medical/bredent group to witness the megatrend towards immediate restoration. More than 15 years ago, when we started to promote protocols for these types of therapy solutions, in particular the SKY fast & fixed concept, most of our competitors engineered their Key Opinion Leaders to push against them. However, you, your patients and indeed the market have shown that scientifically proven holistic system solutions which are time and cost-saving are here to stay. TRIM – Tissue Related Implant Management – is the name we have given to our philosophy of holistic patient management which embraces an interdisciplinary approach among the specialists in the dental practice and laboratory during an era of fast-paced digitalization. TRIM is the optimal combination of HELBO therapy to ensure safe osseointegration, SKY and copaSKY implant systems for excellent bone preservation and prosthetic components/materials which ensure hermetic soft tissue seal while respecting biomechanical principles backed by complete digital workflows with our ALL-in-One concept as a complete solution provider. To this end, we cordially invite you and your team to this event – Pioneer in Immediate3 – where you can learn about the advances in modern implantology and gain the winning-edge for your practice and laboratory. We look forward to welcoming you to our medium-sized events because Small is the new Smart in these times of the pandemic.
Come, follow the Pioneer in Immediate Restoration!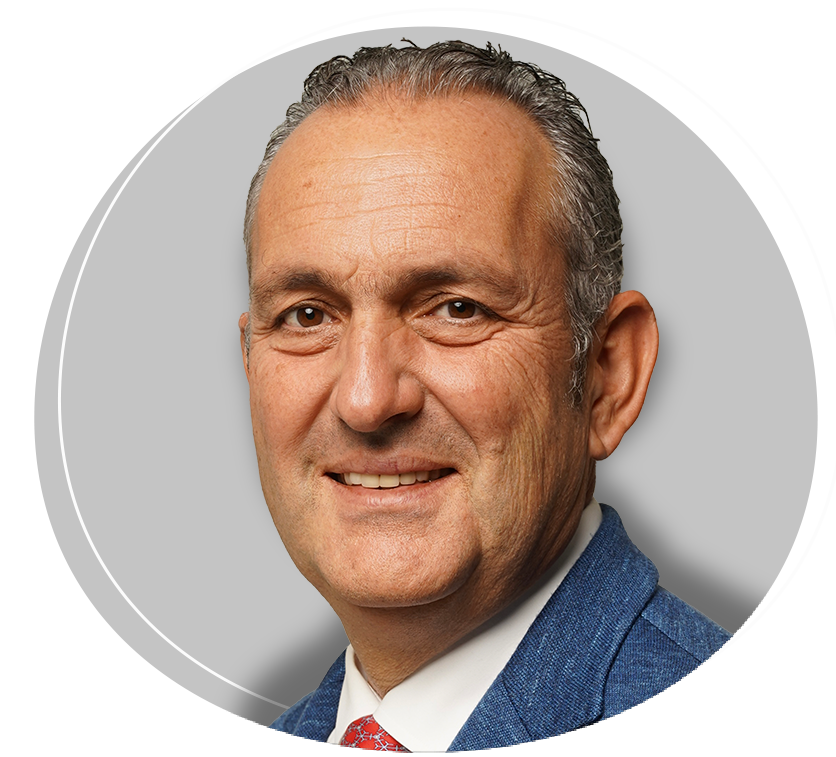 Prof. Dr. Hakan Özyuvacı
---
Dental Forum İstanbul
M. Sc. Dt. Zafer Kazak
---
Medicadent Dental Clinic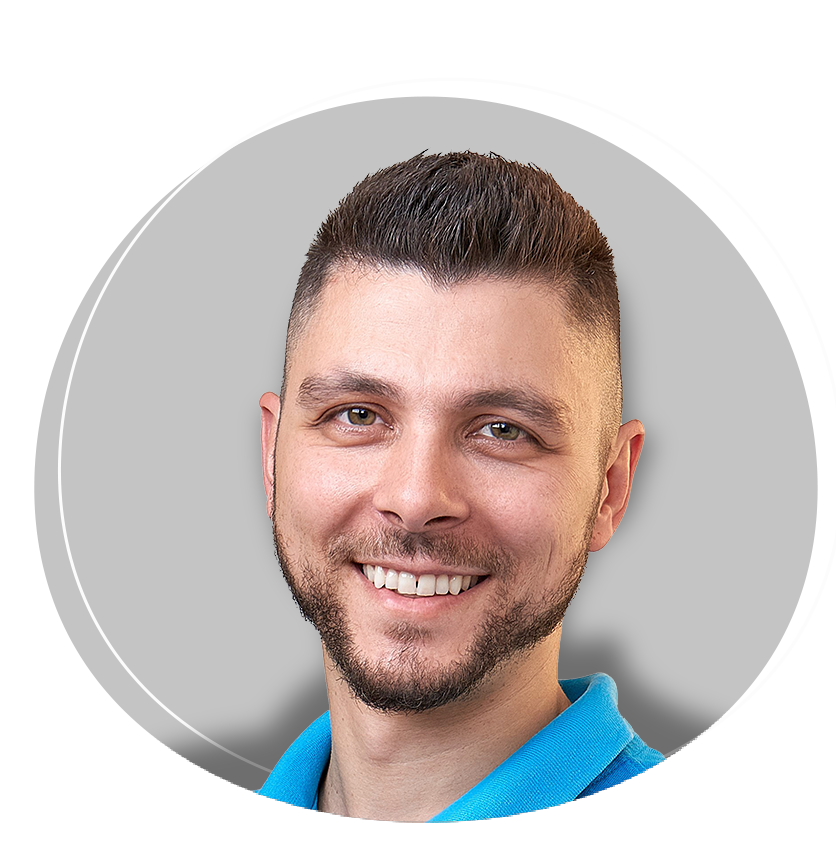 Dr. Kalin Marinov
---
Sky Dental | Sofia-Bulgaristan
Dr. Ali Tunkiwala
---
Smiles by design | Mumbai-Hindistan
Dt. Danesh Vazifdar
---
Adaro Dental Laboratory | Mumbai-Hindistan
Asst. Prof. Dr. Sinan Horasan
---
Nişantaşı Üniversitesi
Dr. Nesrin Sönmez
---
Medicadent Dental Clinic
Prof. Dr. Hakan Özyuvacı
Professor Dr. Hakan Özyuvacı was born in Istanbul in 1964. He graduated from Istanbul University Faculty of Dentistry in 1987. In the same year he started his doctorate in Oral and Maxillofacial Surgery Department. He completed his Ph.D. in 1992 with his thesis titled "Experimental Investigation of Biomechanical and Histological Changes in Bone Structure after the Placement of Hydroxylapatite". In 1996 he received his title of associate professor. Hakan Özyuvacı, a professor in 2006, has opened a dental surgery and implantology clinic named DENTAL FORUM ISTANBUL COMPREHENSIVE ORAL AND DENTAL HEALTH CLINIC in the same date. Since 2008, he has been the representative of Turkey in BDIZ-EDI (European Implantology Association). Professor Dr. Hakan Özyuvacı's academic interests are; biomaterials, basic oral implantology, implant applications in cancer and defective patients, advanced surgical techniques in oral implantology (sinus lifting, single and double cortical autogenous graft applications etc.) and immediate implant applications. There are more than 100 articles published in national and international journals. He gave many conferences on implantology at national and international meetings and served as an instructor in courses. He is a member of Turkish Dental Association, Turkish Oral Implantology Association, Turkish Oral and Maxillofacial Surgery Association, Turkish Endodontics Association and Osseointegration Academy Association.
Dr. Michael Weiss
After undergoing diverse training at renowned universities in Conservative and Paediatric Dentistry, Dr. Michael Weiss and his wife, Dr. Margit Weiss opened a group practice in 1996. He specialized further in periodontology and implantology and in 2006; he founded one of the largest dental clinics in Ulm, Germany - OPUS-DC with specialization in complex oral rehabilitation under general anesthesia. He was an early adopter of the fast & fixed system and has gathered a wealth of experience in complex full arch restorations. He has published numerous articles in peer-reviewed journals and speaks at national and international implantology and periodontology congresses about the reliability and benefits of fast & fixed for the patient and the dental practice.
Dr. Kalin Marinov
Dr Kalin Marinov is a specialist in Esthetic dentistry and Implantology. Graduated high school at University High School in Melbourne, Australia, after that Medical university of Sofia - dental faculty. During 2014 established Sky dental clinic Attended a Faculty of Prosthodontics program in Saarbrucken Medical University, Germany Lived and practiced in Melbourne, Australia and has attended multiple courses in esthetic dentistry, soft tissue and implantology, as well as total rehabilitation of the mouth with implants in Italy, Switzerland and Germany. At 2019 and 2021 won the prestigious award "Best young implantologist" of the american brand BioHorizons. At 2019 completed at Modena soft tissue course with Prof. Giovani Zuccheli. At 2021 won Smile of the year contest with "Complex aesthetic restoration of the mouth" and in 2022 won "Best smile restoration with a full digital protocol". In 2021 successfully completed "Dental implants from basic to advance" at University of Sarajevo DentalXP program under the leadership of Dr Maurice Salama. Currently in 2022 is undertaking 1-year clinical masters program in advanced contemporary prosthodontics under the leadership of Prof. Stavros Pelekanos, Athens, Greece
Dr. Ali Tunkiwala
Dr. Ali Tunkiwala obtained his Bachelors (BDS) degree from Nair Hospital Dental College in 1996 and Masters' Degree in Prosthetic Dentistry from Mumbai University (Govt. Dental College & Hosp, Mumbai) in 1998. He is an Accredited Member of the American Academy of Cosmetic Dentistry, a Fellow and Diplomate of ICOI (International Congress of Oral Implantologists) & ISOI (Indian Society of Oral Implantologists) and serves on the Editorial board of various journals and periodicals in Dentistry. He has several peer-reviewed publications to his credit and has authored a chapter in the book titled, "Graftless Solutions in Implant Dentistry" He has been an editor & author of the textbook titled "Partial Extraction Therapy in Implant Dentistry". Dr. Ali Tunkiwala has a passion for education, and he is a faculty member at "Impart Education", a Continuing Education initiative to nurture and guide motivated clinicians towards predictable evidence based dental practice. He maintains a Dental Practice focusing on Implants, Aesthetic Dentistry and Full Mouth Rehabilitation at Khar (West) in Mumbai since 23 years.
M. Sc. Dt. Zafer Kazak
He established Kadıköy Medicadent Dental Center in Istanbul in 1988. He established the first branch of Medicadent Bati Ataşehir in 2014. This clinic is European Advance Training clinic of La & HA ( Laser and Health Academy). These clinics have been the pioneer of advanced technology products in Turkey. Implant applications with orthopantomography since 1994, advanced laser technology and applications since 2003, since 2010 DVT ( Dental volumetric tomography ) and since 2014 Cad Cam (CEREC system ) systems are used as standard in treatments in these clinics. There are also international educational organizations and partnerships on these issues in these clinics. Dr. KAZAK performed immediately implant and fixed tooth applications to more than 1000 patients with the Bredent Fast&Fixed method. Zafer Kazak also finished 'Master of Science in Laser in Dentistry' master program at RWTH Aachen University in 2007 (www.aalz.de). Dr. KAZAK was eligible for an approved Master's degree from the Universities of Nice, Liege and Aachen. He conducted laser mastership organizations as an external staff of Turkey in Aachen University Laser Academy for 6 years and he took part as an instructor in these organizations. He became an implant instructor at the German Implant Training Academy (IFZI) in 2010 ( www.ifzi.de ). He has been an advance instructor at Laser&Health Academy since 2014
Dt. Danesh Vazifdar
DT. Danesh Vazifdar Mr. Danesh Vazifdar is a partner and Technician Specialist at Adaro Dental Laboratory that specializes in CAD CAM Dental Technology for crowns bridges Implant and Aesthetic cases. He is on the editorial panel for India's First Dental Technology Magazine "Dental Technician" He is the founder member for the Digital Dental Forum which is an online and offline platform for Digital Dentistry. His cases have been extensively published in the First Book Published on the Socket Sheild Technique called Partial Extraction Therapy in Implant Dentistry . Cases done by him for clinicians have passed the stringent AACD (American Academy of Aesthetic and Cosmetic Dentistry) criteria. He has authored articles in peer reviewed International Journals and cases done have been featured in International and Domestic Publications. He lectures internationally and nationally . Has co-authored a book on the Art and Science of Esthetic Dentistry which is in its 3rdpublication. He is currently working on The Root Replica Abutment Concept designed By Him which was presented at the recently concluded Digital Dentistry Society Conference in Lake Como Italy and is published in the Journal of Dentistry June 2022. He has been involved in Cad Cam and Digital Dentistry for over 15 years.
Asst. Prof. Dr. Sinan Horasan
He was born in Kütahya in 1966. He graduated from Istanbul University Faculty of Dentistry in 1990 and started his doctorate education in the Department of Oral Diagnosis and Radiology in the same year. He completed his doctorate education in 1997 and received the title of "Dr.Med.Dent". He has more than 30 international and national articles and more than 150 papers on dental radiology. He started his studies in Dento-Maxillofacial Radiology by establishing "Teknodent dentistry radiology center" in Istanbul in 1995. He brought the first "Dental Volumetric Tomography" to Turkey in 2004 and focused his studies on DVTs. He continues to work as a lecturer at Nişantaşı University, Faculty of Dentistry, Department of Oral, Dental and Maxillofacial Radiology.
Dr. Nesrin Sönmez
Graduating from Istanbul University Faculty of Dentistry in 2011, Dr. Nesrin Sönmez completed her doctorate in Prosthetic Dentistry. She completed her doctoral thesis on 'Examination of the mechanical properties of different materials used with CAD/CAM systems' in 2016. She studied implant surgery at the University of Freiburg, Germany in 2013. In 2017, she started to teach at Beykent University Vocational School for Higher Education, Department of Dentistry Services, as a Doctor Lecturer. She began her tenure as the Head of the Department of Dental Services and the Head of the Program of Dental Prosthesis Technologies in 2018 and still is acting as in the same capacity. She has been serving in the Private Medicadent Oral and Dental Health Polyclinic in the fields of aesthetic dentistry, implant restorations and Fast & Fixed concept. Dr. Nesrin Sönmez is an instructor of Optimum Dent Academy.
New Treatment Protocol in Totally edentulous mouths SKY fast & fixed™

Prof. Dr. Hakan Özyuvacı | We use oral implantology applications to replace people's teeth and lost organs. In Oral Implantology applications, we will mostly discuss total edentulism on this platform, and we will discuss the advantages of the fast&fixed method, which provides the compensation of total edentulism, both economically, faster, and more aesthetically and functionally, without losing the tissues thoroughly, with scientific evidence about how happy the patients are and how happy the physicians are. I will try to inform you at this conference with long-term results. The main feature of this conference will be discussed the long-term results of implants that are successfully placed with prosthesis-guided surgery and their advantages over other techniques, if teeth, teeth to be made and prostheses to be made on tomography taken without the need for advanced surgical techniques in both the mandible and the maxilla in total edentulism.

Complex esthetic cases - from single to multiple implants

Dr. Kalin Marinov | How do we plan a complex implant case - from single to multiple implants where esthetics and prosthodontics are the key to success. It turns out that esthetic and functional analysis plays a key role in every minor and major implant case. In this lecture we will discuss how to solve "simple" cases with missing central incisors to congenitally missing teeth with multidisciplinary approach including orthodontics, surgery and prosthodontics. Finally we will discuss total cases with full arch zirconia implant supported screw-retained hybrid solutions. Why I chose the copaSky implant and what makes it so revolutionary in my and in the general dental practice.

Bio-Aesthetic Frontiers in Modern Implant Practice

Dr Ali Tunkiwala - Dt. Danesh Vazifdar | Biologic concepts geared towards bone preservation and long term soft tissue stability are the key parameters for success in contemporary implant practice. Great aesthetics is the sum total of correct application of these concepts along with robust lab techniques. This presentation aims to bring forth the biological concept of Partial Extraction Therapy and its daily applications in a plethora of cases while showcasing the digital workflow that enables the clinician-lab team to select newer materials for customized solutions.

How to become a champion with SKY fast & fixed - a 15 year success story?

Dr. Michael Weiss | The 10-year cumulative success rate of SKY fast & fixed is 98.8% based on scientific articles. In my clinic(s) which is one of the biggest implant centre in the city of Ulm, Germany, we have documented even higher success rates. The benefits of the SKY fast & fixed are enormous for the patients and the dental practice. The patient receives immediate smile, and the hard and soft tissues are preserved in the right condition. The dental practice profits a lot from the standardised protocols and the "word of mouth" marketing of satisfied patients. In the last 15 years, my team and I have learned to structure our practice around the patient, continuous skill development, the acquisition of the necessary technology and decent marketing. In my presentation, I would show you why you need to start making SKY fast & fixed, how to make SKY fast & fixed and how to turn your patient to your biggest fan.

Differentiation with SKY fast & fixed™ Technique in Immediate Restoration

M. Sc. Dt. Zafer Kazak - Ass. Prof. Dr. Sinan Horasan - Dr. Nesrin Sönmez | We examine case analyzes and results in Fast&fixed applications from the perspective of oral radiology, surgery and prosthodontics. In the light of the 14-year results of some cases and the Bredent Copa™ implant cases, we will share the tricks in surgical and prosthetic applications.
Sheraton Grand Hotel | Ataşehir

It is the hotel where the congress will be held.

Double room price 160€ + 8% VAT (Breakfast Included)

Hilton Double Tree | Ümraniye

It is 10 minutes from the congress area.

Double room price 85€ + 8% VAT (Breakfast Included)

Teamplantoloji Bölge Seminerleri
Ankara - 19 October 2019
Teamplantoloji Bölge Seminerleri
Bursa - 21 September 2019 | İzmir - 22 September 2019
Sheraton Grand Ataşehir
Barbaros, Mor Sumbul Sokagi No: 1, 34746 Ataşehir/İstanbul